Take Netherlands online paid surveys and earn money
Register for free. Take online surveys. Earn money.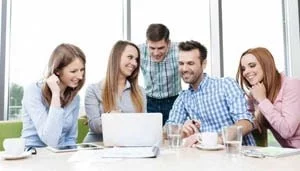 SIGN UP
Sign up for free, with no obligation. You can opt-out from the panel at any time.
TAKE PAID SURVEYS
Check your e-mails. Take online paid surveys to which you receive invitations.
MAKE MONEY
Work at home or any other place. Make money on each completed survey. Earn even up to 3.5 EUR for one survey.
WHY YOU SHOULD REGISTER
Find out why you should register and make money on Internet paid surveys.
PAID SURVEYS
Answer questions, fill in internet surveys, make money and get rewards. Even up to 3.5 EUR for one survey.
FREE REGISTRATION
Registration is fast and free of charge. You just have to provide your e-mail address.
SUPPORT NGOs
By participating in paid online surveys you can support NGOs.
NO ADS
We will not spam you with any ads. You will only receive invites to legit surveys.
YOUR VOICE IS HEARD
Your opinion is important. We cooperate with leading brands and organizations that want to know your opinion & will pay you for sharing it.
NO OBLIGATIONS
Registration is free. You can withdraw or cancel your account at anytime.
Why wait? Sign up today and start making money on online paid surveys.
"Thanks to iWadi paid surveys I am able to charge my mobile phone. It is easy and quick cash."
– Anna
"I take online surveys for money, this way I can support one of the local NGOs."
– Mark
"Thanks to iWadi survey panel I am able to add small sum of money to my home budget."
– Adam
Are you looking for market research support? A dedicated online survey sample to conduct market or opinion research. We offer access to one of the largest online research panels in Poland and EU. We provide access to a database of over 100 million panelists in 150 countries. Find out more or contact us at the e-mail address: [email protected]